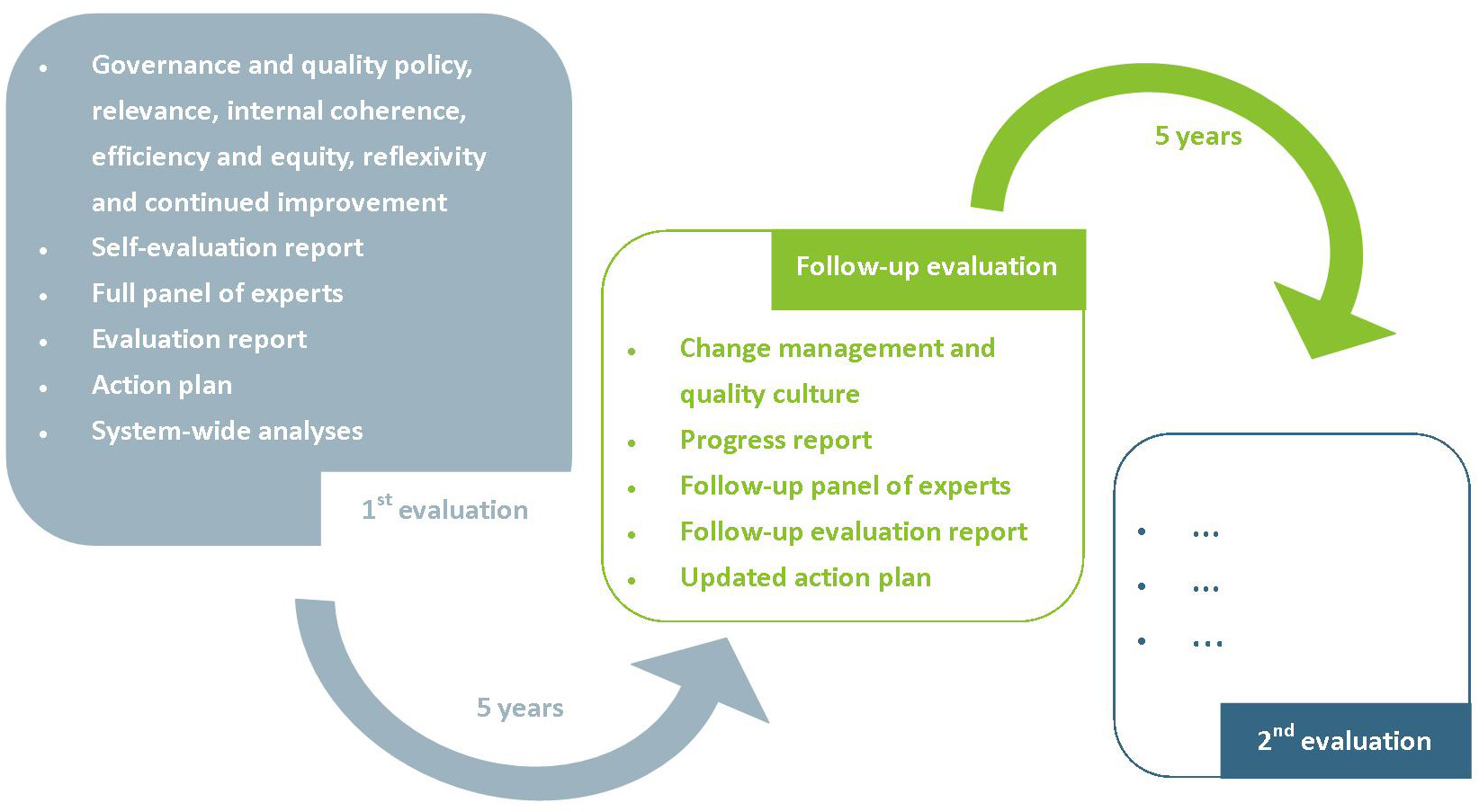 The first aim of the first evaluation is to invite the institution to conduct an in-depth self-evaluation of the evaluated programmes and, for the experts, to make useful recommendations in order to improve quality.

The main aim of the follow-up evaluation is to support the institutions in their approach to continuous improvement, in the continuation of actions implemented, and in the development of guidance tools.
The evaluation consists of three phases:

1) The self-evaluation,
2) The external evaluation, carried out with the contribution of a panel of independent experts selected by the Agency. This step includes in particular a site visit and the publication of reports drafted by the experts,
3) The publication of an action plan drawn up and implemented by the institution.
In order to avoid that the dynamics supported by the external evaluation ends with the publication of the evaluation report, in 2015 AEQES reinforced its external follow-up evaluation mechanism. Designed in the past as optional and proposed every three years, this mechanism was made mandatory as a mid-term exercise between two full evaluations.
Following the general evaluation scheme, follow-up evaluations provide for:

1) Taking stock of progress made (in the form of a progress report drafted by the institution),
2) A follow-up visit by a panel of experts appointed by the Agency, which writes an evaluation report, to be published on the AEQES website after a right of response,
3) The publication and implementation of an action plan by the institution.
For more detailed information, please find hereunder key documents defining the methodology of the Agency.